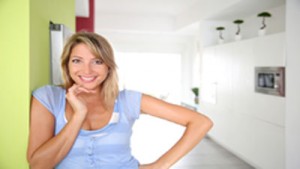 With all the anti-aging products and treatments available nowadays, it is very easy to look young and fresh. But the question is, do you really need to spend too much money to achieve a radiant and youthful glow? The answer to this question is a resounding NO.
Did you know that there are simple beauty tricks that can make you look younger than your actual age? Yes, you have read that right! By using the tips we will be listing below, you will be surprise how easy it is to be beautiful and young.
Take it easy on make-up especially on your powder
Too much powder and make-up cover on your face can make you look old. Putting a little concealer on dark spots will do the trick, but do not entirely cover your face. A natural-looking skin will make you look brighter and more youthful.
Moisturize your skin before putting on make-up
All experts agree how important it is to moisturize one's skin. Because of this, it is essential to not forget putting your moisturizer before applying your make-up on. Lather the moisturizer on your skin while it is still a little damp.
Go for light and liquid foundation and concealer
If you want to achieve a younger look, you should choose a light and liquid foundation. Pressed powder and foundation can make your fine lines and wrinkles more visible, unlike the liquid type, which can easily blend well with skin. Avoid cakey products.
Find the best tone of foundation for your skin
To make you look younger, you should choose the best tone of foundation depending on your skin color. Ask for the help of make-up experts in different beauty stores. You can also try getting a foundation that has a yellow tinge of color on it. This can make your skin look warmer and younger.
Open up your eyes to cut off years from your actual age
Bright and expressive eyes can turn back the hands of time. You can use mascara and eyelash curler to emphasize your eyes even more. You can also add a shimmering eye shadow for better effect.
Use a sponge when applying your foundation
When it comes to blending foundation or concealer to your skin, use sponge to get the desired effect that you want. A sponge can help you address problem areas so there will be no need to cover your full face with make-up. Don't forget to wet your sponge before using it.
Go for neutral or pink hues for lipsticks
To achieve a younger look, choose neutral or pink tones for your lipstick. These colors can brighten up your face to make you look younger. As much as possible, avoid dark colors and just save them for more formal occasions.
Do not forget to fill up your brows
Fill up your brows by using a brow pencil that is lighter than your natural color. This will make your brows look more natural and your face softer. Go for thick, well-shaped full brows.
Cover up your dark circles
Aside from wrinkles and fine lines, dark circles under the eyes can make you look older. Cover up your dark circles, but make sure that you will not over do it. Blend your concealer/foundation well to make it look more natural.
To help lighten your dark circles check out our Dark Circles Under Eyes section on our home page.  It has a lot of great information about how to lighten and brighten your dark circles.
Drink at least 8 glasses of water per day
Water sustains life. It is very important not just in the different processes of the body, but in your quest to look younger as well. Water helps the skin to get rid of the toxins brought about by unhealthy habits and pollutants from the environment. If you want a clearer and younger looking skin, make it a habit to regularly drink water.
These are just some of the beauty tricks that you may follow if you want to look fresher, younger and more beautiful. You will be amazed how these tricks can help you achieve what you want without too much.